Impact PR Food Study Utilised by International Academics – Fairfax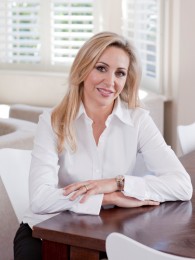 An Impact PR market research study into consumer perceptions around Country of Origin Labelling is being integrated in university syllabuses around the world as reported by Fairfax this morning.
Read an excerpt of the article making nationwide news here:
More than half New Zealand's consumers are confused by food package labels, leading to a call for mandatory country-of-origin labelling.

A study on New Zealanders' attitudes to country of origin labelling has been included in an academic textbook published in several major trading partners including China, USA, Australia, Canada and Latin America.

The study, Country of Origin Labelling and the New Zealand Seafood Industry, received a positive review from Academy of Management Learning and Education journal.

The study used data from research commissioned by public relations firm Impact PR, which found most New Zealanders (58 per cent) were confused by food labels.

It also found more than half of consumers felt that more information was needed on food labels, and 42 per cent wanted to know country of origin and manufacturer details.

The survey was taken in 2011 but Impact PR director Fleur Revell said the results were still applicable today.

"If we were to repeat the survey today, my feeling is we would get very similar results, as little has changed from a regulatory or product manufacturing perspective to better educate consumers in the past couple of years," she said.

Revell said New Zealand had an opportunity to become an international leader in the field.

"With academics in some of our largest trading partners now reviewing how we communicate with consumers, it's an opportunity for New Zealand to take a leadership position, particularly critical given the spotlight cast by our recent food safety issues."

Food safety campaigner and former Green MP Sue Kedgley said there had been no real improvement on the issue of country-of-origin labelling in recent years, apart from a voluntary agreement involving supermarkets.

She said the Government should make such labelling mandatory for all single-ingredient food products.

"We have joint food safety standards with Australia and there is only one exemption, they have mandatory country of origin labelling and we don't."

Kedgley said consumers "care deeply" about the issue for two main reasons.

Those were a desire to support New Zealand products and concerns about food safety.

"How do we know what's happened to food from India or China?"
Read the full article on Stuff.co.nz and more on the study here
The following two tabs change content below.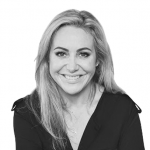 Fleur Revell is one of the country's most eminent PR consultants and public relations practitioners with more than 20 years industry experience behind her. Fleur is also a three times Qantas Media Awards winner and Feature Writer of the Year; and has an exceptional working knowledge of the New Zealand media landscape and its accelerating evolution in the digital age.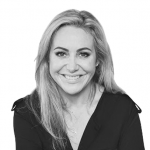 Latest posts by Fleur Revell (see all)